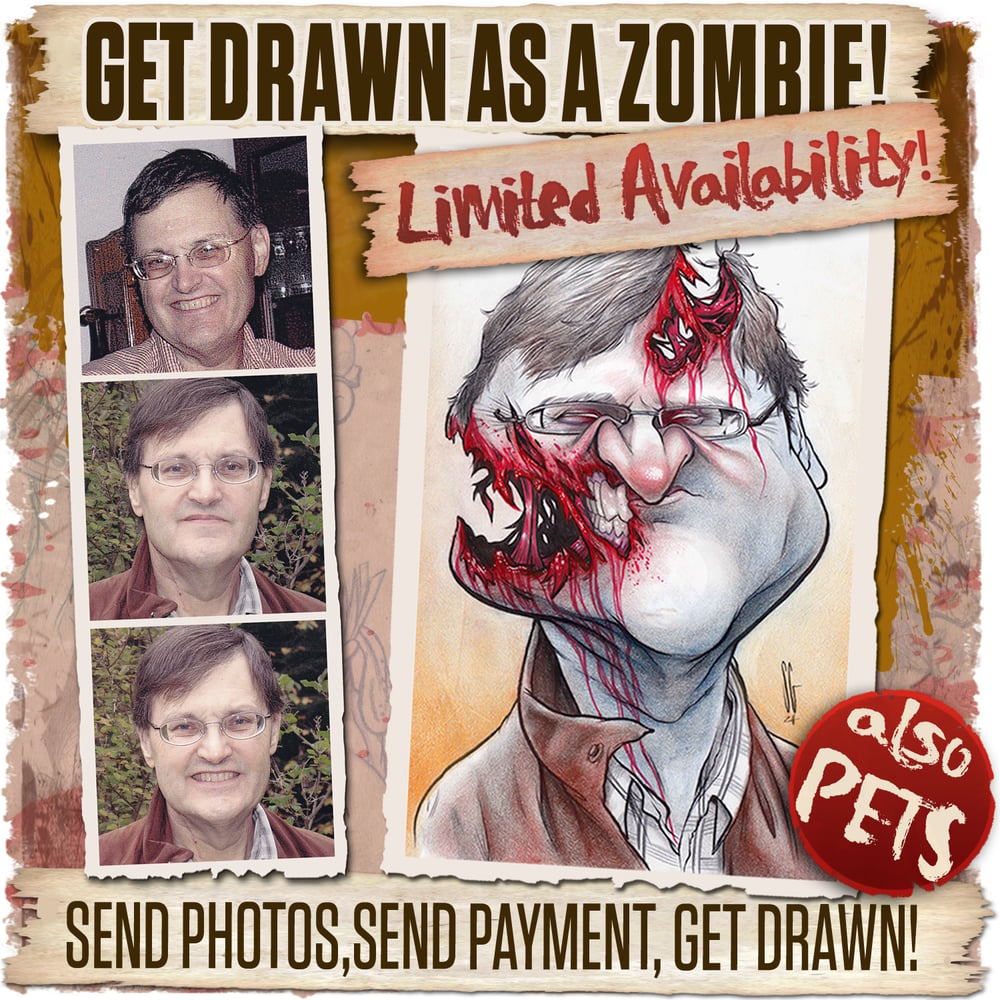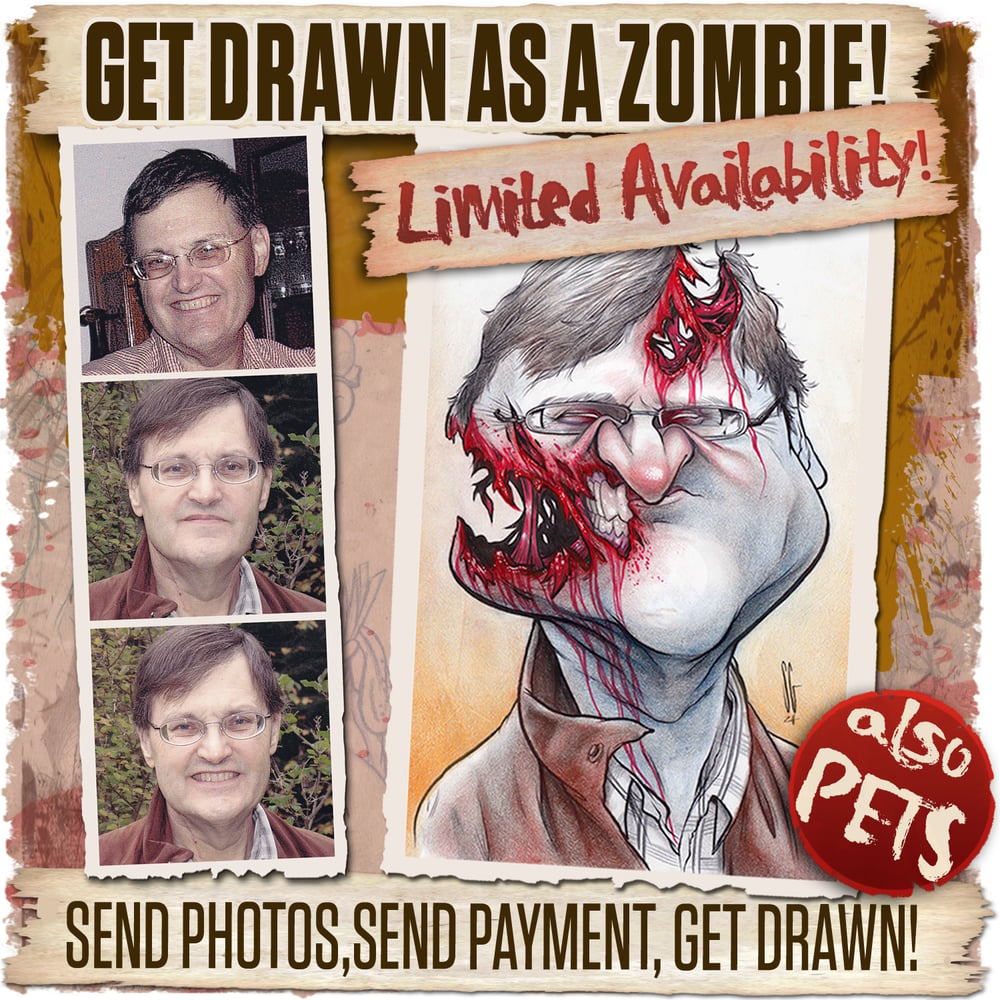 Get Drawn as Zombie!!
$100.00 / Sold Out
GET DRAWN AS A ZOMBIE!
Have you or someone you know ever been curious about what your face would look like not only through the eyes of a caricature artist, but as a ZOMBIE? Here's your chance! We would love the opportunity to draw YOU, your spouse, boyfriend, girlfriend, friend, family member, beloved pet, close enemy, etc as part of the massive army of THE UNDEAD!
How are they drawn?
Our Zombie Caricatures are hand drawn in FULL COLOR and capture everything from the very top of the head to just below the shoulders (sorry no full body drawings).We charge $100 per person or pet. We of course can also draw several faces into one piece of art. Have a large group (5 or more)? Email us for special rates at
HOW TO SEND PHOTOS
After Payment is sent, the next things we need are PHOTOS. When sending photos it's best to send them through
Please send photos of who you want to be drawn that are high quality shots that clearly show the face(s), straight forward, 3/4's view (not quiet side, not straight forward either) are preferred. We will need a set of QUALITY images from each person in the Zombie Caricature. Below are examples of various references we prefer working from, just click the image to enlarge. We like to see more than one angle or expression. REMEMBER, the better the reference is, the better the Zombie Caricature will turn out. Feel free to contact us if you have any more questions